FOR GROUPS BOOKING THE BARN
We can offer a pleasant mix of Country music as well as a mouth watering country style meal of roast beef. Kick up your heels, or relax and enjoy the atmosphere and memorabilia of country life in the early 1900's.
We'll give you a combination of the music you'll enjoy. Come and bring a group of friends to enjoy the evening with. Private bookings for Family Reunions, Company/Team gatherings, or Wedding receptions.
Check our 'Calendar of Events' (above) regularly for schedules, themes, specials, program changes, and updates.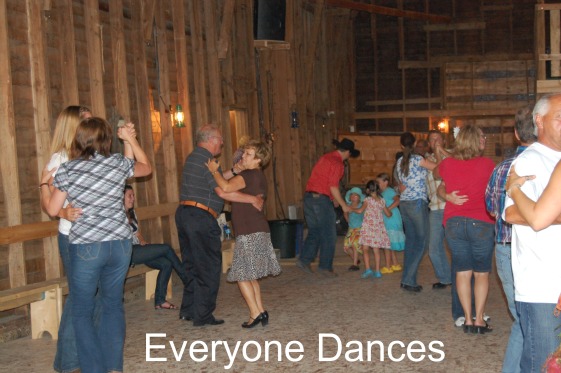 Services include, but are not limited to: -Dance instruction -DJ services -Meal catering -Private dinner/dance bookings -Historic barn & school tours -Weddings -Family reunions -Photography sessions -School field trips, including sleepovers -Venue for workshops & retreats
Contact us with Questions or Comments at:
or the old-fashioned way at:
Mail: Box 1891, Fort Macleod, Alberta, T0L-0Z0
Phone: the Orrs at 1-403-553-2130
If sending by Pony Express; Please supply you own pony.
Legal land location: 93033 range road 250, MD Willow Creek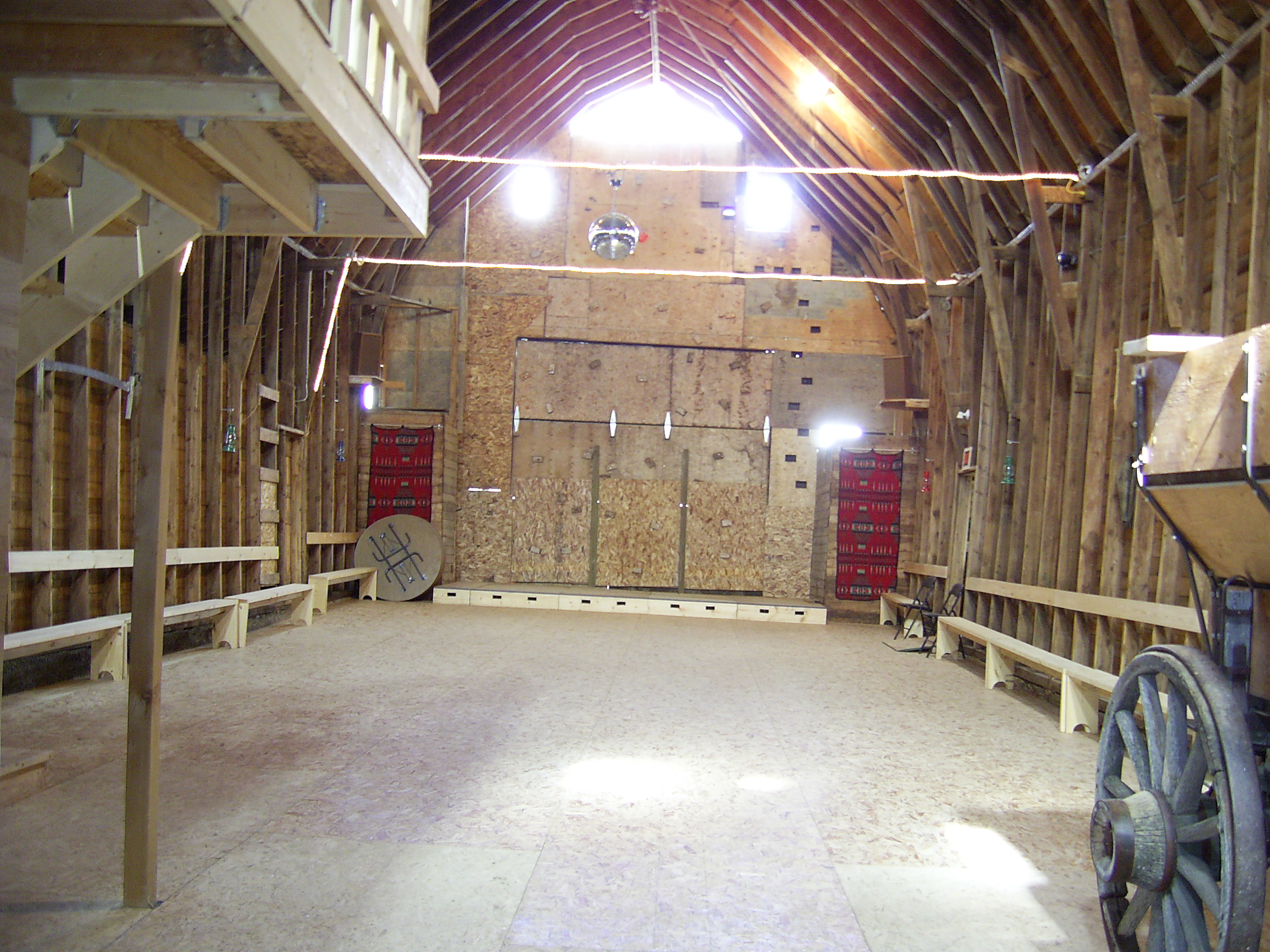 Dance Floor
Regular Type Dance- Dance the 2-step, waltz, polka, line-dance, jive, old time waltz, schottische, virginia reel, cha cha, we'll even throw in the bunny-hop and macarena. Bring your friends for an evening of fun, and a life time of memories. Experience the atmosphere of life in the early 1900's.
'Dinner and Dance' package - Country Style Roast Beef, gravy, baked potato, green salad, pasta salad, buns, baked beans, vegetable, dessert.
Memorabilia - The barn and courtyard are filled with antique farm tools and machinery as well as antiques from the farmhouse.
We are currently restoring the 100 year old Orton school on our site.
Amenities - We have modern indoor washrooms, a serving kitchenette, and a snack concession. The barn also features seating in the loft and a meeting room. Also available are Horseshoe pits, ping-pong table and shuffle board. We have a gift shop.